About Us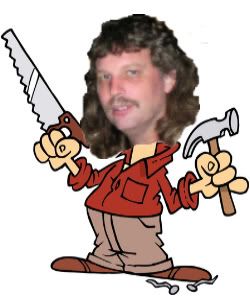 Tom
is the city traffic co-ordinator for Findlay - he's the one you cuss at while waiting on long red lights and bless when those same lights keep everyone from running into each other. Besides being an electronics wiz he's also skilled with plumbing, heating, wiring, woodworking and just about any other tinkering needing done. He's a very handy guy to have as a partner for this adventure! When he's not keeping us all safe on the road Tom is usually down at the cauldron working on a variety of projects at once. Basically he's responsible for the mechanical and structural end of things; the hard work!

Micki
is currently administrator and high priestess of Ainsling's Realm, an online school of Wicca and witch crafts. With thoughts of reopening her crystal and stone shop in the new building the realm web site is being closed and 'Lady Chase' is retiring to become the business manager, historian and designer of The Silver Cauldron renovations. Along with being versed in web design and basic retail management she is in the process of renovating her third residential property using skills which will come in handy in an older building. With cosmetic repairs still months away her current duties could be described as 'Health, Safety and Comfort Officer' meaning she's in charge of routing years of dust, project clean up and keeping the beer stocked.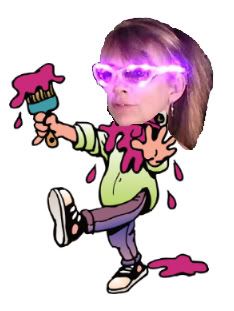 Together
they get into all kinds of adventures including driving on dangerous roads in Puerto Rico, yearly 'vacations' at the Chillicothe Easy Riders Rodeo and now jumping head first into commercial property and becoming landlords. And somehow things always come out right, or at least with a silver linning in the end, with lots of laughter and fun along the way. Whether it's dancing at the latest bike night, wearing inflatable ostrich costumes for Samhain (Halloween) or tackling a building both rely on wacky senses of humor, respect and a different slant on common sense guaranteed to make the most of life. This adventure should be the best so far and you won't want to miss it!


Web site design by The Silver Cauldron.
Pictures and materials are the property of The Silver Cauldron and may not be copied or redistributed in any way.